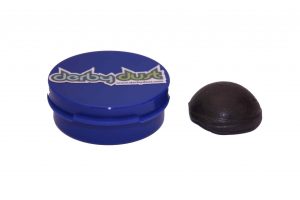 TP7™ – Tungsten Putty is non-toxic and environmentally friendly way to add final weight to your Pinewood Derby car.  Pinch off a tab and stick it anywhere to your car to add weight to change the balance point or bringing your car to that final 5.0oz. 
Tungsten putty is safe for children and adults to handle as an alternative to lead. Tungsten putty is not a toy or food, keep it away from your mouth and wash hands after handling.
TP7™ – Tungsten Putty is non-hardening and easy to mold to any shape,so you can place it wherever you need to add weight. Easy to apply, easy to remove,  and will not dry out.
TP7™ – Tungsten Putty is odorless and waterproof.  Watch our 72 hour fish bowl experiment.